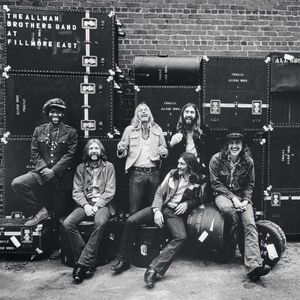 I first heard the Allman Brothers 'Live at Fillmore East' album when I was about 16 years old. Like many I consider it to be one of the greatest live albums in any style. The band was blessed with superb talent, and it came in pairs: The twin lead guitars of Duane Allman and Dickey Betts. The incredible voice of Duane's brother Gregg Allman and the double drums of Jaimoe and Butch Trucks. Not forgetting the melodic and propulsive bass of Berry Oakley. Duane Allman passed away at age 24 but left a huge legacy of recordings: The session work with Wilson Pickett, Aretha Franklin and many others, the 'Layla' album with Derek + the Dominoes where he meshed beautifully with Eric Clapton.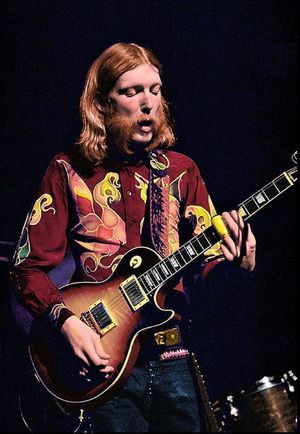 So much attention has been rightly put on Duane's slide guitar playing but in my opinion he was equally great on 'straight' guitar. In the Allman Bros it was Gregg that was the main songwriter along with Dickey Betts who wrote many memorable instrumentals like 'Jessica' and also brought a country element into the band  with songs like 'Blue Sky' and 'Ramblin Man'. 
While Duane Allman was not writing much up to that point, he left one instrumental tune that was released shortly after his death on the 'Eat a peach' album. And what a tune it was! 'Little Martha' has become a standard, the great Leo Kottke released his own version of it and called it 'the perfect guitar instrumental'. The tune has been recorded by many other artists with another notable version by dobro maestro Jerry Douglas. 
On my album I decided to record my own take on 'Little Martha' as a tribute to Duane, also throwing in a little bit of 'There was a mountain' – the Donovan tune that the Allmans incorporated into their 'Mountain Jam' workouts.